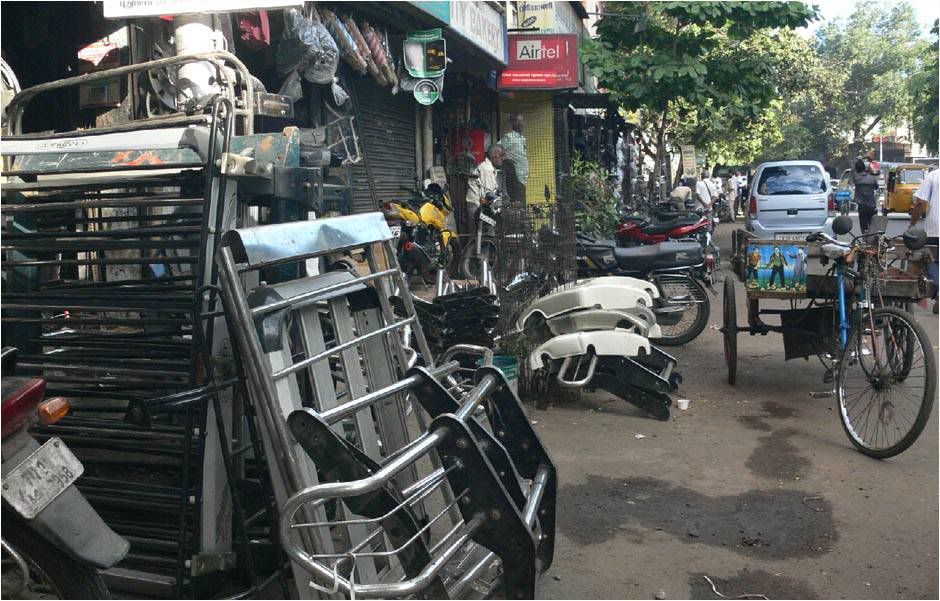 Well, this is Chintadaripet a notorious area of Chennai, right in the heart of the city, close to Egmore and Central Railway station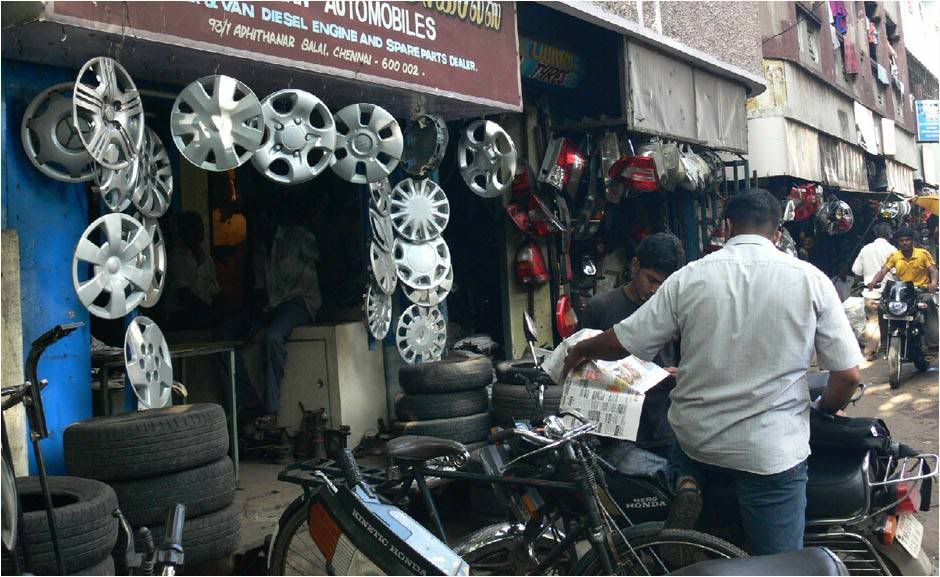 Has your car been ever stolen ? Your motor bike or your scooter perhaps ? You'll never get it back even if you lodge a complaint with the police. Within hours your car motor bike or scooter would be ripped apart piece by piece and sold to these shop keepers.
This area is ruled by thugs.
the cops know where your car has gone but they'll do nothing. They know who has stolen your car if you tell them where you had parked it. The cops get the cut from the car thief of that area. plus these shop keepers have to part with good sum of money every week to the local thugs and the cops to run the business of stolen spares, under the guise of legitimate used car spares.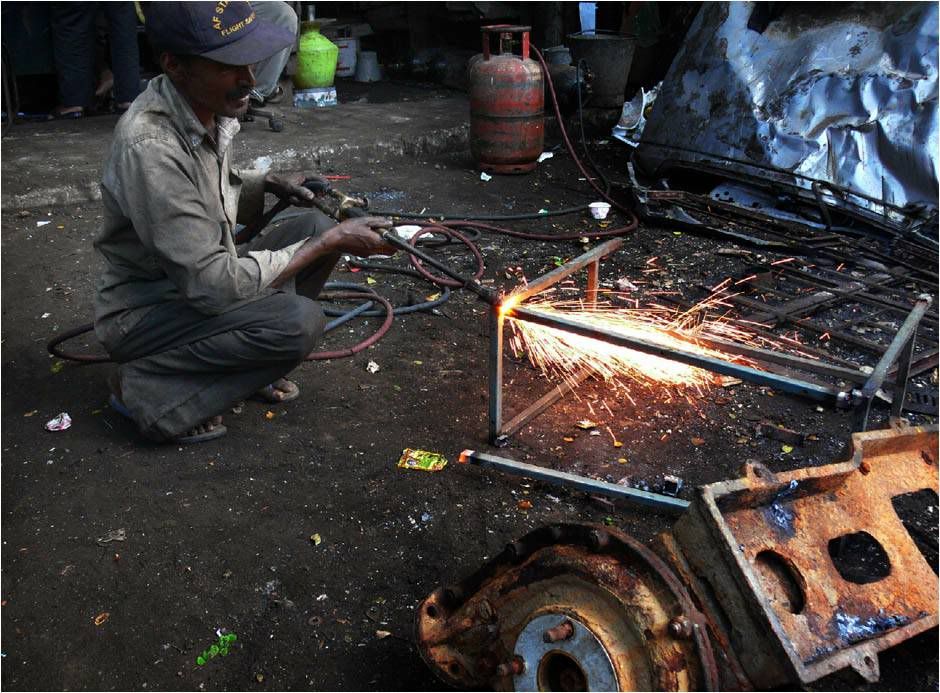 In this area you'll find hundreds of work shops and some of the best automobile mechanics in the world.
The welder here had just finished his job as i approached him.
i want to take some pictures i said
i'll weld something for you he said. actually he was working on the wheel in the foreground. So be brought a frame and cut it for the picture.
sweet guy.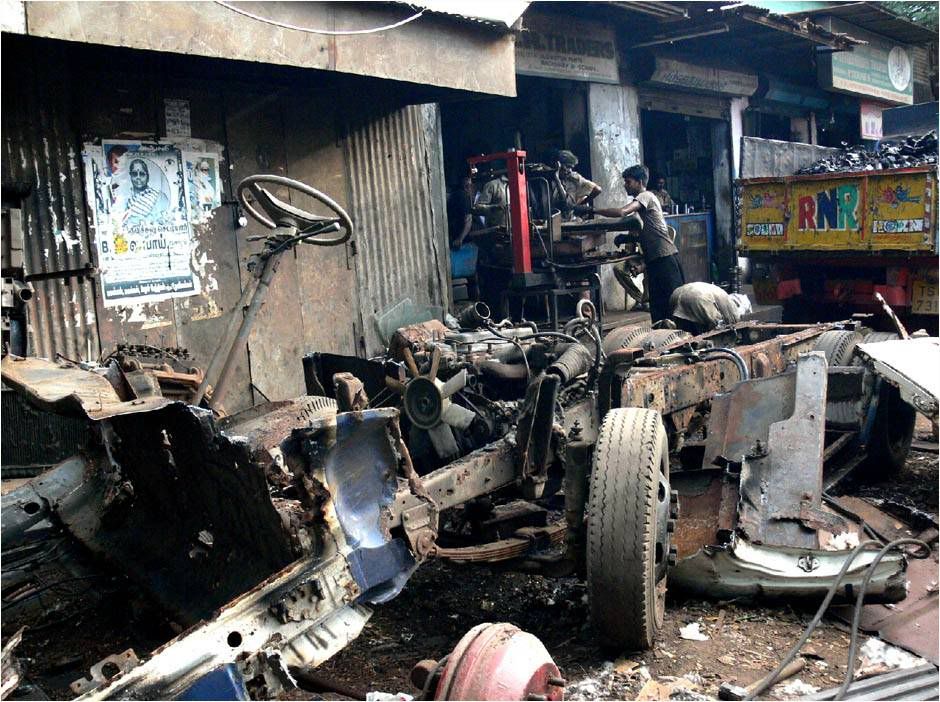 oh these guys can put a completely dead jeep back on the road.